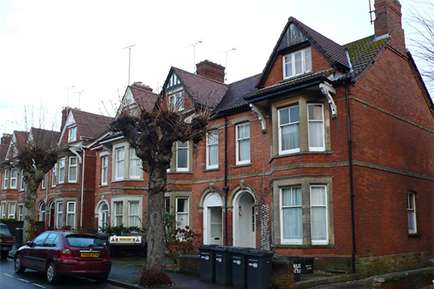 We're constantly being told that housing in the UK is in crisis. Prices have risen quickly in many parts of the UK, most notably London. Gone are the days when a mortgage was easy to get, so many more of us are renting. Often the most economic option is to house-share as a group. If you're thinking of taking a room in a shared house, it's natural to want to check out your potential housemates. But can you run DBS checks on them? The situation isn't quite as clear as you might think.
DBS Checks for Lodgers
One popular way to make more money is to take a lodger into your family home. The goverment's "Rent A Room" scheme makes this a tax efficient option too. The first £7500 you earn each year through letting out a room in your home to a lodger is tax-free. People who are thinking about welcoming a paying guest into their home naturally want to do full background checks into applicants. Landlords who are letting rooms to a lodger have to check legal right to be in the UK. This is usually fairly easy to check by asking to see passports, visas and other official documentation. You're allowed to make copies of identity documents for your records.
DBS checks are a different matter. Only employers can run DBS checks in the UK in most situations. As a landlord, you can only ask for lodgers to complete a basic disclosure check. The certificate will show only convictions and cautions which are not considered "spent" under Rehabilitation legislation. Once you see the lodger's DBS certificate, it's your decision whether you wish to rent a room to them or not. All things considered, it's perhaps not a surprise that most people rent to relatives, friends or distant acquaintances.
Checking on People in Shared Houses
In shared houses, the situation is slightly different. If you are renting as a group of friends who all know each other, then there's no need to go through the process of DBS checks for everyone. It's just an unnecessary expense. If you are renting through an estate agent or letting agency then they will have their own processes for application. This usually includes credit checks and references. Letting agencies might ask for a basic DBS check. This isn't a legal requirement though, and some choose not to.
If a group of people needs to fill a space in a shared house, then it is common practice to interview people to assess suitability. Most renters go on their guy instinct to work out whether someone will be a good fit with the current renting group. It's not illegal, or discriminatory, to ask for basic DBS checks on people who you will be sharing a house with. Most people are happy to comply with the request. Remember though that there is a cost associated with applying for DBS checks, and if you choose to wait for the certificate before someone moves in, this could lead to a shortfall in the rent.