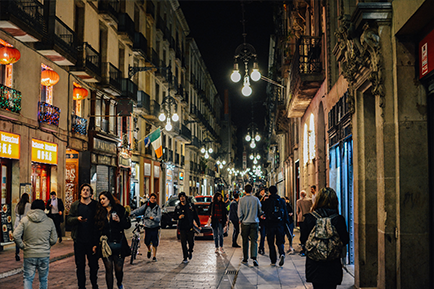 If 2020 is all about getting a new job for you, then one of the main areas to look at is the retail sector. Although the British High Street has been struggling recently, retail is still a great option for people wanting part-time, flexible work. Many choose retail to work around studies, or children, or even a full time job elsewhere. Every retail organisation has its own rules and recruitment criteria. All will ask applicants to complete a form, and interview the strongest candidates. There may be other steps in the process too, such as group tests or credit checks. A basic disclosure check may be completed on some candidates, but it's not standard across the board. Here's everything you need to know about disclosure checks and retail work.
What is a Basic Disclosure Check?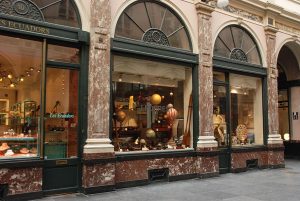 A basic disclosure check, also known as a DBS check, CRB check or just "disclosure", is a check into someone's criminal record. There are three separate types of checks in the UK. Although the system is different in Scotland and Northern Ireland to take account of the separate legal systems, the system is broadly similar. Jobs which involve looking after children or hospital patients involve a deeper delve into someone's background than other types of jobs. Employers don't really have freedom to decide what types of checks they want to carry out. More detailed checks are reserved for specific jobs.
Basic checks are a different matter. An employer might ask any employer to have a check. The certificate will list a candidate's current, unspent criminal record only. This means that the certificate will show either very recent crimes and cautions, or older ones which are serious in nature or resulted in a jail sentence. Of course, the certificate might show nothing at all.
So how does this apply to retail?
Legally, retail businesses have no obligation to run background checks, including criminal records checks, on any of their staff. However, many businesses want to be sure that the person who is responsible for banking the takings is honest. One way of doing this would be by checking references, and speaking to previous employers about any concerns they might have had. Another way is to go down the formal records checking route. Other companies might not to any checking at all. It's probably generally fair to say that larger organisations have thought more about how to check up on staff than smaller, independent retailers.
Checks process
Don't be offended if your employer asks you to complete a records check form. It's nothing personal. From a retailer's point of view, they want to protect their business and make sure the people working in the organisation are honest. If a retailer routinely runs checks, then they should be happy to talk you through the process. Getting a basic DBS check is not complex. Most people will apply online, and in most cases, your employer will pay the fee for getting the certificate.
The first step is to log into the website and fill in the application form. There are no trick questions, but take your time and read the form properly. The form asks for your basic personal details such as name, date of birth, previous names and address. There's a helpline if you're confused about which sections to compete, or what to write in the boxes. You will also have to prove who you are. You have a range of options for doing this, and most people will use one of the government's online verification services. After you submit your form, the police will check through their records and put anything relevant which they find on your certificate.
Employers and basic disclosure check certificates
Your employer will ask you to bring your disclosure certificate into work when it arrives. If you know that you have minor convictions on your criminal record then this might not mean you don't get the job. It will all depend on the type of conviction, and whether it was a one-off or part of a pattern. It's always better to be honest as no employer is going to be impressed to find out that you've lied. If you move companies, then you may be asked to do another DBS check as you can't transfer them from one employer to another.