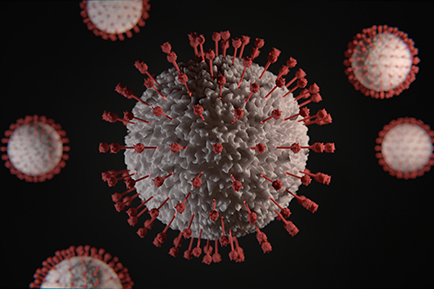 In just a few weeks, our way of life in the UK has been turned upside-down. Coronavirus or Covid-19 has sparked the biggest health emergency in a century. We're all doing the right things by staying at home, and limiting contact with others. But life goes on, and people still need to work, pay bills and get disclosure check certificates issued. At such an unusual and confusing time, can delays be expected on basic disclosure checks too?
Disclosure Certificate Checks and Covid-19
All business sectors are experiencing difficulties due to the ongoing pandemic. The Disclosure and Barring Service have also altered their service to take account of the pandemic. However, these measures mostly affect workers who require enhanced disclosure checks. In response to the current emergency, the DBS is prioritising applications from people working in the NHS. Also given priority are those who require disclosure check certificates for essential community roles. This re-focus of duties may have as a consequence delays for people requiring a disclosure certificate for other reasons. The DBS may have staff furloughed, or off sick.
From an applicant's point of view, expect to wait longer for your certificate to arrive in the post. It will also take longer to get through on the helpline. Email response times will also be slower. The DBS is updating its website regularly with the latest government advice and guidance. Disclosure Scotland and AccessNI have taken similar steps.
Do I really need basic disclosure check certificates?
A basic disclosure check is a summary of your current and unspent criminal record. The certificate will never show older convictions, unless they were very serious. Many employers have been coming under increasing pressure to stop asking workers about past crimes and cautions. As businesses struggle to stay afloat during coronavirus, many have decided to stop asking for certificates as a matter of course.
Another major group of people who choose to have a basic disclosure check certificate is the self-employed. A basic disclosure certificate, which proves that your recent criminal record is clean, is often taken as a character reference. However, if getting a certificate is going to involve significant delay, think about whether there are other ways you could achieve this. References from previous customers, testimonials and photographs of your work may be just as valuable. Think about whether you could put off applying for a basic disclosure check for six months, when hopefully things should be as near normal as possible.
I need to apply for a basic disclosure check certificate!
There are very few jobs for which having a basic disclosure certificate is absolutely essential. Many employers have already changed their processes to take account of the current situation. If your employer hasn't, ask whether they would consider letting you start work pending a certificate. The basic disclosure application process is, however, open to new applicants. It is easiest to do this online. Take care over filling in the form, and complete all of the boxes in full. After you hit the submit button on your application, it goes to the DBS for processing.
It is at this stage of the process where delays are likely, and there's not much you can do to speed things up. Give yourself the best chances of a quick turnaround by taking your time over the phone. Many delays aren't actually caused by the DBS. Many are down to "user error" – someone has filled in the form incorrectly, or missed out essential information. Get help to check your form before submitting to minimise the chances of this happening. However, given the increased pressure on police at this time, it's impossible to predict accurately how long it should take for a certificate to come through.
Other levels of disclosure check
The picture is more complicated when it comes to standard and enhanced disclosure checks. These more detailed checks are linked to specific jobs. Employers are unlikely to want to relax requirements for checks, as this would affect their safeguarding procedures. Exceptions are being made for NHS workers currently. Each employer is free to make their own decisions about who needs certificates. Speak to your employer and ask for their advice during this challenging period for everyone.