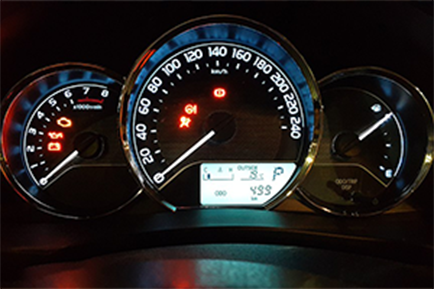 It's often said that the wheels of bureaucracy turn slowly. It's definitely true that there's nothing more frustrating than waiting for what seems like forever for paperwork to come through. If you're waiting for a DBS check to be completed before starting a job, the wait can be even worse. Often employers will say that you can't start work until they receive your form, so every day you wait it is a day's pay lost. Although there is no "fast track" system for DBS checks like there is for passports, there are some tricks you can use to keep all delays to the absolute minimum.
Get Online for your DBS Check
One of the simplest ways of saving time is by choosing to do things online. If you choose to send your forms away in the post, this adds a couple of days' processing time before you've even started. If you choose to go online, you can fill in the forms at any time of the day or night. When you hit the submit button, they're send off immediately. No need to walk to the post office, buy a stamp and then wait for the forms to arrive. It's also easy to get help if you're not confident in using the internet.
Checking and Double Checking
It's so easy to make mistakes when you're filling in forms. Ticks in the wrong boxes, a misspelled name, missing out a previous address – all these issues could result in your form being rejected. It's always a good idea to ask someone to look over your form before submitting it. A fresh pair of eyes can usually spot mistakes quickly. If you're using a third party processing company to help you with your application, they'll do the checking for you.
Names, Addresses and Identification
Most problems with DBS checks are to do with names, addresses or lack of identification.
Names – you must list all names you've ever been known by. Usually this means a change of surname when you've got married, then later divorced. Make sure you list all of your previous names, spelling them correctly.
Addresses – you need a five year address history. List full addresses including postcodes. If you're a student, you'll need to list your term time address and parents' address. If you've been living overseas, just write "overseas" and give dates rather than completing the full address.
Identification – you'll need to supply a range of different documents to prove who you are, and where you live. Make sure you have documents to hand, and that the details on the documents match the details you've put on your form. You'll need the originals, not photocopies. Make sure that utility bills and bank statements are all dated within the last three months.
Despite your best efforts, you might still encounter delays. Police Forces in some parts of the country are much quicker at turning around forms than others. If you know you're in an area where delays are common, think about signing up for the DBS Update service which will help cut future delays to a minimum.