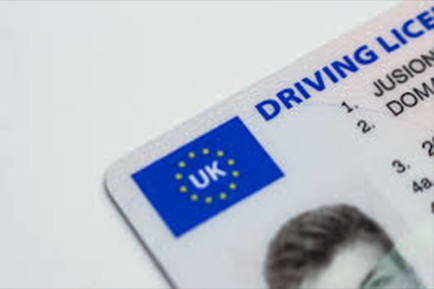 A basic disclosure – or basic DBS check – might be required for a wide range of jobs. Basic DBS checks are needed for jobs as diverse as working in a lawyer's office as a clerk, or being a postman. As the name suggests, basic checks are the least detailed of all DBS checks. The process for applying for DBS checks is the same whatever the level though, and always starts with asking the applicant to prove their identity and address.
Going Through the Basic DBS Application Process
The way you go about getting your DBS check is the same for all levels of check. First, you show various documents to your employer or other body to prove who you are, and where you live. The person checking your documents signs to say they're authentic, then the form is sent to the DBS. Checks are then run through the Police computer. Finally, the form is printed and sent back to the applicant. It can then be shown to the employer.
Why Proof of Address is so Important for DBS
The whole DBS process falls apart if the Police can't verify the identity of who they are checking. It's entirely possible that you share a first name, surname, date of birth or other details with someone else living in your town or city. The Police have to make sure they're issuing information about the correct person. You therefore have to show your passport, driving licence or other identity documents to confirm who you are, and utility bills or bank statements to prove where you live. Also, without the right address, the Disclosure and Barring Service won't know where to send the completed form.
What Can I Use as Proof of Address for DBS?
There is a very long list of documents which are accepted for proving your identity and address. There are lots of possible combinations of these documents to allow for different circumstances. These include basic identity documents such as your passport, driving licence or an identity card from another EU country. Not all of these documents will have your address on though. There is a group of documents called "financial and social history documents" which includes:
mortgage and bank statements
P45 and P60 forms issued by HMRC
council tax bill or statement
benefit letter or statement issued by the government
utility bill
These statements must be recent, usually dated in the last three months. In the case of a P60 or council tax statement which are only produced annually, you must show the most recent.
Problems with Proving your Address for Basic DBS Checks
Many people in the UK will struggle to provide all the proof of address required. It's becoming increasingly common to receive bank statements and bills online, and printed copies aren't acceptable. Young people or those in shared houses might not have bills in their own names, driving licences or even a bank account. DBS checks can't be done without the right identification, so if you think you might have problems, give us a ring and we'll see what we can do to help.