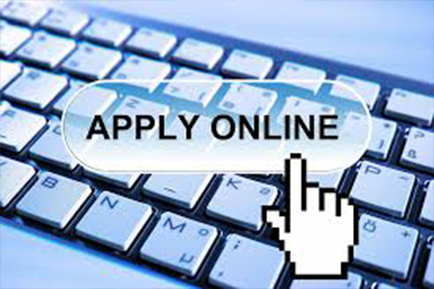 Most things are done online now. If you're one of those people who are clinging to the old-fashioned paper forms, have you considered making the switch? Doing your DBS check online has significant benefits over the alternative methods. If you're applying for your DBS check in order to start a job, it's in your own interests to get things moving along, and online applications help you do that. If you're not convinced of the benefits of going digital, here are our top 5 things to consider.
DBS Check Online is Quicker
The turnaround time for a DBS certificate is usually much quicker if you've applied online. And that's not just because online applications will cut out postal delays. When you submit your application online, you're forced to complete certain boxes before the "submit" box appears. This can cut out the possibility of making mistakes and having your form returned to you.
You Can Track Progress
Another major advantage is that you can track where your DBS check is in the system. You'll need your application reference number and date of birth to log back into the system. Employers can also track batches of applications which they've submitted at the same time. It won't speed up the return of the check, but can give peace of mind as to how it is progressing.
Eliminate Mistakes
It's really easy to make a mistake on a paper form. Something as simple as writing a date of birth with the month then the day can mean your application is sent straight back. An online form just won't accept dates in the wrong format. It will also prompt you if you've done something like forgetting a postcode. It's also a better solution for people whose handwriting can be hard to read as it eliminates the possibility of a checker misinterpreting what you mean.
Easier Communication
If you've applied online for your DBS, it's easier for us to get in touch with you if we have any queries. We can email you, or call you on landline or mobile. If you've applied using a paper form and haven't completed the fields for email or mobile, the only option the DBS has is to write back to you. You'll take longer to hear about any issues with your application, and won't be able to get instant answers to your questions.
Environmentally Friendly
We're all being urged to be more aware of the resources we are using. Do you really need to use up several sheets of paper, a stamp, envelope and printer ink to get a DBS check? Of course you don't. The only piece of paper you need is your DBS certificate. Do the planet a favour and ditch the hard copies in favour of processing your DBS check online. If you're not confident about using the internet then submitting a new DBS application is a good place to start. It's a simple process, and one which has been designed to be as easy to use as possible. And if you do get stuck, we're right here to answer any questions and provide guidance when you need it.