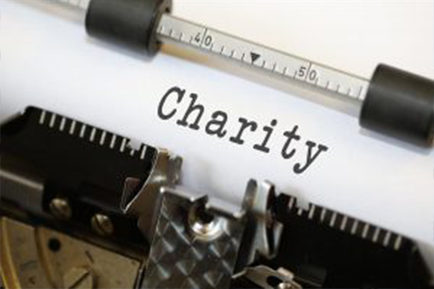 There's been a lot of coverage in the press about the goings-on in the charity sector. Charities can't assume that everyone applying for a charity job is doing so with the best intentions. DBS checks may apply to people applying to work in the charity sector, but the rules can differ from other types of businesses.
Do all charity workers need DBS checks?
The short answer is no. Charities are considered in the same way as any other business when deciding whether workers need a police check. This will depend on the type of role being done. Someone working in a charity finance office, with control over the bank account, may be asked for a basic DBS check. On the other hand. a charity volunteer working closely with children will need an enhanced DBS check. This would be exactly the same procedure if working for any other company. Many charities run DBS checks on some of their store staff, as many of their volunteers are under the age of 18.
Paying for DBS Checks
One of the main misconceptions when it comes to charities is that everyone gets a free DBS check. Unfortunately, that's not true. Volunteers might qualify for a free DBS check depending on the role they are doing. Fees have to be paid for DBS checks on paid members of staff. Most charities will absorb the cost of doing this in necessary. Employees might be asked to pay for their check, and have the cost refunded in their first salary. DBS checks – unless you're signed up with the update service – aren't transferrable. You'll need a new check for each job or voluntary position which you start.
Applying for a charity – related DBS check
The application process is the same, whatever the purpose of the DBS check. First, fill in a straightforward application form with all of your personal details and address history. Someone at the charity will then check your identity documents to make sure you are who you say you are. The form then goes to the police for checking, and a certificate is printed. Finally, the applicant gets the certificate sent to them in the post so they can look at it before showing it to their employer.
Of course that's not to say that every certificate is printed quickly and without delay. People's circumstances differ, and any situation which doesn't fit into the neat boxes of the form can cause confusion. Get in touch with us and we'll be happy to take you through the process of applying for your DBS check.
Think about enrolling in DBS Update
If you are only volunteering for a short time, it may not seem worthwhile applying for a DBS check for each opportunity. If you regularly take on new volunteering opportunities, then consider signing up for the DBS Update service. There is an annual fee to pay, but this system gives you instant access to your DBS record online, and means there are no delays while you wait for another check to be done.