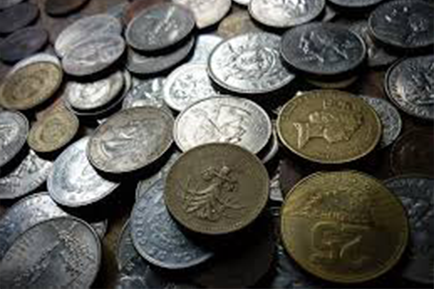 If you don't know much about the DBS checking system, then you probably think it's all about people working with children. Although it's certainly true that those workers need DBS checks, this is just part of the story. There are three different levels of DBS checks carried out. If you're thinking of a career in the banking or financial service industries could this apply to you?
Why would finance roles require DBS checking anyway?
Don't fall into the common trap of thinking that the Disclosure and Barring Service only looks deals with jobs in hospitals and schools. Part of the role of the DBS is to protect children and vulnerable adults. This is only part of what they do. Another side to their role is to protect businesses such as banks or building societies from recruiting someone with an extensive criminal record. This is sometimes called a pre-employment check, or security vetting. Sometimes people will still refer to having a CRB check. Banks will only carry out checks on people who are in a position of trust. This would include branch staff as well as head office staff and managers.
Standard DBS Checks
There are three different levels of DBS checks. For most financial services roles, a standard check will apply. Enhanced checks, the most detailed type, are reserved for caring roles. Banks will have standard procedures for running checks on new staff. A standard DBS check shows past convictions and cautions on the applicant's record. This might include convictions which took place a long time ago, depending on the circumstances. A standard DBS certificate just presents the information on the record. The DBS doesn't make recommendations about who to employ. It's also worth pointing out that having minor convictions on your record might not matter to the employer.
Going Through Pre-Employment Checks
Having your DBS check done is just part of landing your dream bank job. Applicants first have to fill in the application forms and get an interview before even getting to the offer stage. The first checks are usually on nationality. Penalties for employing illegal workers are high, so it's standard practice to ask all people coming for an interview to bring their passports. Employers might also ask for references, or copies of professional qualifications.
The DBS checks are part of this overall process of checking you out. Before your DBS is submitted to the Police, you'll have to show your new employer some basic identity documents like passport, driving licence, utility bill or bank statement. This helps the DBS confirm who you are, and where you live. Local police forces will check your police record using the details you've given. Your certificate will then be sent out in the post. When it comes to the banking industry, it's rare to be asked to repeat the DBS check process on a regular basis. There will probably be something in your contract about informing your employer of new convictions. In other case, you won't need a new DBS check in the future unless the law changes, or you move to a new employer.