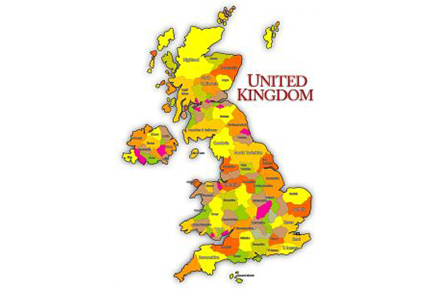 Every quarter the government releases figures showing how quickly police forces are turning around DBS checks. It's fair to say that there are huge differences in how quickly checks are processed. How is your local police force doing, and how long are you going to have to wait for your next disclosure check?
DBS Checking – the winners
It's not all bad news when it comes to how quickly disclosure checks are completed. In many areas of the country checks are being turned around in four days or less. Add in the time taken for the Disclosure and Barring Service to check over the form initially, send it out to the Police then print the certificate and you'll have the form back in around a fortnight. The very best performing police force was Guernsey, which took on average just 1.8 days. Given that Guernsey is a small area, that's perhaps understandable. But other, larger police forces are doing almost as well. The Police Service of Northern Ireland (PSNI) takes on average 2.0 days to process AccessNI checks, their equivalent of disclosure. If you're in Norfolk, your DBS check will take 2.7 days, and in Leicestershire, 3.2 days. Also coming in at under the five day mark are police forces in Jersey, Hertfordshire and Lincolnshire. Slightly slower, but still under 7 days, are Cambridgeshire, Wiltshire, South Wales and Suffolk.
Slowest Areas with DBS Checking
Forces in other parts of the country are considerably slower when processing disclosure checks. In sharp contrast to speedy Guernsey is Avon and Somerset Police, which takes, on average, 35.5 days to complete their checks. That's over 5 weeks. Add in the time taken for the initial checking and processing of the application and then producing your certificate, and you could be waiting 7 weeks or more. This is not good news if you are anxiously waiting for your disclosure to arrive in the post so you can start a new job. There are several police force areas taking longer than 20 days to turn around disclosure checks, including North Yorkshire, the Metropolitan Police covering Greater London, South and West Yorkshire, Sussex, Greater Manchester and Dorset.
Delve a bit deeper into these figures and it's also easy to see that things appear to be getting slower. Take the Metropolitan Police as an example. In April 2018, checks were taking on average 20.7 days. By May 2018, this had increased to 21.4 days. By June, 24.9 days and then up to 29.4 days in July. Other forces, including Merseyside, Greater Manchester and North Yorkshire are showing a similar pattern.
What can I do to speed up my checks?
There's no "fast-track" service when it comes to DBS checking which allows you to pay a bit more for a speedier service. There are things you can do to speed things along though. Make sure you complete forms online rather than on paper. Check, double check and triple check to make sure there are no errors or omissions. Make sure you've submitted the right ID documents for checking. A third party website is a good option for keeping you on the right track when applying for a DBS check. Finally, think about signing up for the DBS update service to keep future delays to a minimum.