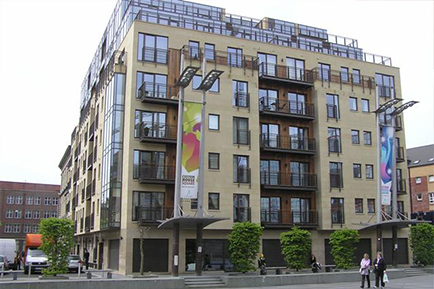 It's not easy finding a great home to rent in some parts of the UK. There's a huge demand for high-quality rental property, prices are high and competition is fierce. Even after you've found the perfect flat, you then have the paperwork to get through. Most landlords will ask for references, credit checks and 4 to 6 weeks' rent in advance as a deposit. There's also another hurdle, which many tenants aren't aware of. The Right to Rent check is a government initiative to make it harder for illegal immigrants to get accommodation in the private rented sector. Here's everything you need to know about the legislation.
Right to Rent – England only
The first thing to note is that the right to rent check only applies to properties in England. Landlords in other parts of the UK don't have the legal obligation to check their tenants in the same way. The legislation came into effect in February 2016 and applies to all new tenancies after that date. Right to rent checks only apply to properties being used as a main residence. So it doesn't affect you if you're renting a holiday home, short-term accommodation while your home is being refurbished, or commercial premises. If you're dealing directly with the landlord, they will carry out the checks. In other cases, the lettings agency will There ado it.
Documentation for Checks
The whole idea behind right to rent checks is to make sure that only people who are in the UK legally are able to take on tenancies for rented homes. If the landlord doesn't do checks, and is found to have illegal immigrants in their property, they could be prosecuted. So landlords have to take steps to check immigration status. The simplest way of doing this is to see tenants' passports. People with British passports or who have lived here all their lives have the clear right to rent. Until Brexit, EU citizens have the same rights. People from other countries need a student visa or work visa to be in the UK and start renting property. Your landlord will want to see your original passport, and might take a photocopy for their records.
Not the same as DBS checks
Don't confuse these sorts of checks with applying for a DBS check or credit checks. Lettings agents might want to check your financial record too. But right to rent is purely aimed at checking your right to be in the UK. It's nothing to be alarmed about as the rules apply to everyone.
Other Landlord Checks
Each letting agent has their own rules about what they check up on. Most will ask for references from a previous landlord. This is to check that you are a tenant who pays rent on time and doesn't damage property. They might also do a credit check to make sure you have enough money coming in to cover the rent. If your landlord isn't asking for any of these checks then alarm bells should be ringing. There's lots of advice from housing charities such as Shelter on the legal aspects of renting a home.