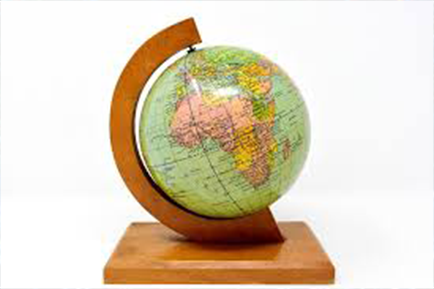 Thousands of children all over the world are in "international schools". The organisation of these schools varies, but with a few key similarities. The idea behind international schools is to give children living in one country the chance to experience another country's education system. British schools in dozens of different countries cater to expat workers who want to keep their children in their home country's system. Local families might opt for an international education too, especially if thinking about University in the UK. Many overseas British schools are overseen by the Council of British International Schools, or COBIS.  This body has recently announced plans on changing the way they run teacher checks.
Carrying out Teacher Checks
There are several problems when it comes to checks for those working overseas. In the UK, the situation is very straightforward. Teachers, or indeed anyone else working in a school, applies for a DBS check. It is a legal requirement for teachers to have enhanced checks, which look into someone's past criminal record. However, you can only apply for these checks from a UK address. If a teacher is already living overseas, they can't apply for a DBS. To complicate matters further, every overseas country has its own rules and procedures for running criminal records checks. From a parent's perspective, it's difficult to work out exactly what's going on.
New Council of British International Schools Procedure
Most overseas schools which offer a UK-based curriculum of GCSE and A-levels are part of the Council of British International Schools. This organisation is well aware that parents coming from the UK expect teachers to be thoroughly checked out before starting work. They have recently issued new guidance about what schools overseas should do when recruiting staff. It's mainly aimed at schools recruiting from the UK. However, the new rule applies to workers from other countries too.
International Child Protection Certificate
The one piece of paperwork which most countries agree on is the International Child Protection Certificate, or ICPC. This paperwork is issued by ACRO, the British Criminal Records office. The idea behind this certificate is to ensure that people who are travelling overseas from the UK to work with children don't pose any risk. Anyone can apply for an ICPC. Most of the people who apply are going to be teaching, or volunteering, with children overseas. The information printed on an ICPC is broadly similar to an enhanced disclosure. It lists the applicant's full criminal history which might be relevant to work with children. COBIS recommend that all of their schools switch to this form of checking right away.
Implications for parents and workers
If you're are a parent or teacher in an international school, what does it all mean for you?
Parents – parents should be reassured that all members of staff recruited from the UK go through this form of checking. There's lots of information about what ICPC is and how it works online. Most schools also aim to be open and transparent in how they go about checking local staff.
Staff – if you're thinking about applying for a job in an overseas school under the COBIS umbrella, then don't bother applying for a DBS. Investigate the ICPC process instead.