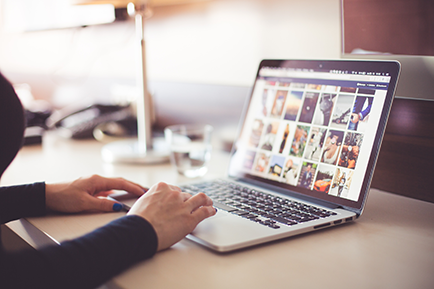 The number of people working remotely is booming. Broadband connection across the UK allows us to answer our emails, video conference and access work files anywhere in the world. In addition to people who work from home a couple of days a week there are a growing number of people working online full time. There are obvious benefits to not having a daily commute. Most online workers are attracted by the flexibility. But if you've considered an online, or virtual occupation, what happens with DBS checks?
No Distinction for Working Online
As far as the law is concerned, there is no difference between online work and work elsewhere. That means that some people who are employed to work remotely might need a DBS check as other workers would. There are three different levels of DBS checking, and the type of check will be determined by the role. If you are self-employed and offering a service online, then there are a couple of options. Some roles might not require a detailed DBS check, but you are free to apply for a basic check showing your current criminal record. In some other cases, you may be able to get a standard or enhanced disclosure through an umbrella body.
What type of online roles require DBS Checks?
Try not to get hung up on the "online" aspect of a job when thinking about DBS checks. Take, for example, someone who operates as a counsellor, providing mental health support for vulnerable people. If that person was welcoming clients into their home, they would need an enhanced disclosure. If that same person is offering similar services virtually through their computer, they still need to apply for a DBS check. In this example, a psychotherapist or counsellor would probably be a member of some industry body which can act as an umbrella body for DBS. Similar rules would apply to people working as online tutors for young people under the age of 18. Healthcare professionals such as doctors and nurses who give medical and health advice online will also need a DBS certificate.
Organising DBS Checks for Online Workers
The process to get a DBS certificate is just the same for online workers as it is for everyone else. First, complete the application form online. Then go through the identity verification process. There are a couple of ways of doing this, and the process will depend on the level of check you are having.
One of the main issues for online workers is that they are often a long distance from the head office of the company they work for. Often, the easiest way of getting your identity verified is to have your identity and address documents verified by an accredited third party. Then you can forward the verified copies rather than entrusting the originals to the post. The Post Office offers this service, at a charge. When your DBS certificate arrives in the post, you may then have to forward the original to the company you're working for. Each company will have their own processes for doing this.