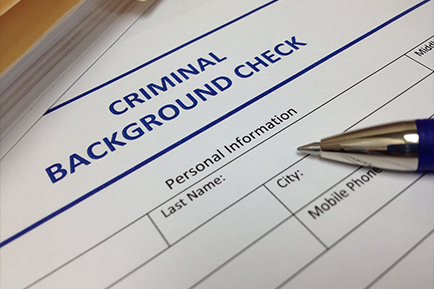 It's a common misconception that applying for basic disclosure checks is a hassle. It's certainly true that there's some admin and paperwork involved. But it doesn't have to be incredibly time consuming. One of the aspects which causes concern is evidence and proof of identity. It doesn't have to be complicated, as long as you follow a few basic rules.
Why are you getting a basic disclosure anyway?
The first thing to think about is why you are asking for a check in the first place. Usually, you'll be asked to get a disclosure certificate by an employer. It's standard practice to ask for a basic disclosure check for a wide range of occupations. This is because anyone can get a basic check, for any reason. This is where basic checks differ from standard or enhanced checks, which are restricted to specific occupations. If your employer is asking you to get the certificate, then they will usually provide comprehensive guidance on how to do it. Many employers name a member of the HR team as responsible for checks. They will help you through the process, and keep you right at every step of the application process. They can also provide guidance on the types of documents you will need to prove your identity.
Applying in Other Circumstances
Not everyone who applies for a basic disclosure does so because of a job. Many are setting up their own business, or need a basic check to apply for a landlord licence or to run a pub. Again, there might be an official body to help you with the documents you need. In other circumstances, you're on your own. But don't panic. The system is really not that difficult to navigate your way through.
The best way of applying for your DBS check is online. The form is available 24 hours, and you can save and complete as you have time. After you have filled in all of the required fields, the next step is proving who you are. The DBS ask for this step to match up what you've put on the form with other officially issued documents. It's about making completely sure of your identity, and to stop people applying for DBS checks in other people's identities.
What sort of ID will I need?
As the process is about confirming you are who you say you are, the main thing you'll need is something with your photograph on it. You can't use just anything though; it should be official government documents like a passport or driving licence. Foreign-issued passports are usually acceptable. If you don't have either of these, you might be able to use an Army ID card, student card or similar but check the guidelines carefully.
In addition to proving who you are, you'll also have to prove that you live at the address you've given. You'll be asked for official letters such as your Council Tax statement, bank statements or credit cards bills issued within the last three months, and addressed to you personally. Electricity, gas or water bills are also accepted.