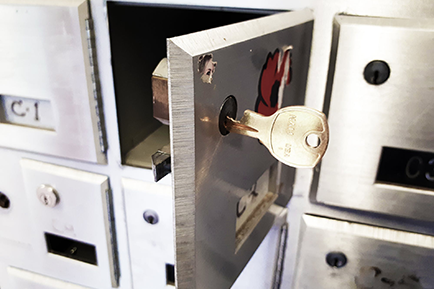 Getting your DBS certificate is the final stage in the disclosure process. It's an important piece of paper. Getting your certificate in the post means filling in the application form, proving who you are, and allowing the DBS to do their checks. If you're in Scotland or Northern Ireland the process is different and run by separate organisations. However, the end result is the same; you get a certificate through the post. So what happens next with this crucial piece of paperwork?
DBS Certificate and Your Employer
Most people who apply for a DBS certificate do so because their job requires it. There are lots of different jobs which need a disclosure check. Often, people think checking is limited to people working in roles involving childcare, but this isn't the case. The system covers a huge range of work roles across many different sectors. Standard and Enhanced disclosures are only available for people working in a pre-determined range of occupations. If you need a certificate for this sort of job, chances are that you won't be allowed to start work until it arrives. So when the envelope drops through the letterbox, take it to your employer straight away.
Employers vary in their procedure about what they will actually do with your paperwork when you show it to them. The important thing to remember about your DBS check is that it is yours, and in most cases it is not the employer's property to keep. Employers will want to see the original certificate, and might want to take a copy to keep on file. But they should return the original to you. Some employers choose not to take a copy, but record the unique reference number instead. Whatever their procedure, data protection laws require that the keep all personal data securely. Employers must therefore make sure your information is locked away with restricted access, or password protected if they are storing information digitally.
Can I Store My Certificate for Future Use?
Once you've shown your DBS certificate to your employer, they should hand it back to you. So what happens next? Most of us take the certificate home, file it away in a drawer and forget about it. Most employers will have a policy of re-checking staff every three to five years. If you're still with the same employer after that time period, they might ask you to go through the process again, resulting in another certificate to be filed away. A DBS certificate has fairly limited use. You can't use it as proof of identity, or as a character reference for another type of job which doesn't require checking.
If you move to another employer in a similar field, it's tempting to retrieve your old DBS certificate from the drawer and present it to your new boss, saving you the hassle of going through the whole process again. Unfortunately the system doesn't work like that. There is no way of adding new information to the certificate once it has been issued. A new employer is unlikely to accept your old DBS check, and your word that you've not been in trouble with the police since that date. You usually have no choice but to apply for another check. Your employer decides how they are going to manage criminal records checks, not you.
DBS Update
One way around all of these issues with certificates going out of date as soon as they are written is to enrol in the DBS Update Service. This is a scheme which is designed to move away from the current paper-based system and into a dynamic database instead. The idea is that individuals can enrol in DBS Update and then use their log in details for as many checks as they want. It cuts down on repeated checks over a short period of time. People who are enrolled in DBS Update have their details updated automatically, which ensures all of the information is always current.
Despite the obvious advantages of DBS Update, uptake for enrolment has been poor. This is partly because people don't see the benefit of the system, and don't want to pay the annual subscription fee. Also, the computer system has had significant issues and upgrades are running years behind and way over budget.