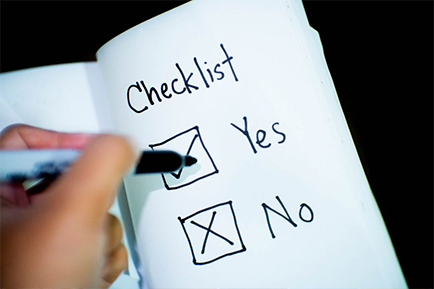 It's natural to feel some degree of confusion over the different levels of DBS checks. For a start, the system has changed name over the years. We used to talk about Criminal Records Bureau, or CRB checks. Now it's the Disclosure and Barring Service. To complicate matters further, there are different systems with separate names in Scotland and Northern Ireland. There are three or four levels of checking depend on how you look at it, and we'll go through each level in turn.
Basic Levels of DBS Checks
As the name suggests, a basic DBS check is the least detailed level of checking. Unlike the other levels of check, anyone can apply for a basic DBS check. You can even apply for one on yourself. A basic disclosure certificate is a requirement for some positions, but many employers will run one to make sure you're being honest about your current convictions. A basic DBS check might also form part of "fit and proper person" checks if you're applying for some types of licence. The certificate will just show any convictions and cautions on your police record which are not considered spent under Rehabilitation of Offenders legislation.
Standard Checks
A standard check is more detailed than basic checks. Employers can only ask for standard DBS checks in connection with certain jobs. Most jobs which need a standard DBS checks are jobs in positions of responsibility or involving access to sensitive information. For example, someone handling medical records in a hospital or GP surgery will need a standard check, even if they aren't having direct contact with patients. A standard DBS check will show both current and spent convictions. Recent court cases mean that the police are being more careful about what information they choose to disclose. Only information which is relevant to the position should be included, giving people the right to privacy over very old convictions or cautions.
Enhanced DBS Checks
This is perhaps the most well-known type of check and many people think that all DBS checks are of this type. An enhanced DBS check contains all of the information in a standard check. This could include convictions and cautions, whether they're spent or not. In addition, the police can include other information they think is relevant. For example, someone may have been arrested dozens of times, but never charged. If the Police think the details of the arrest are relevant, they can disclose the information.
Barred Lists
The last type of check is an enhanced check with Barred Lists. Some people are "struck off" as teachers or from ever working with children or vulnerable adults. Their name then appears on the relevant barred list. When someone is being recruited as an overnight worker in a care home, or to work with children, the lists are checked to make sure their name isn't on it. Only people who have been convicted in court of serious offences appear on Barred Lists. Applying for positions you know you're barred from is in itself a criminal offence.